Welcome to the Brookside Wiki!
Brookside was a British soap opera, premiering on 2nd November 1982 and running until 4th November 2003.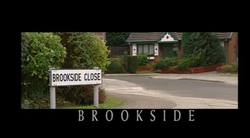 About the Brookside Wikia
The Brookside Wiki was created on the 29th March 2014, dedicated to being the best and most informative database to everything Brookside. With 479 articles, and 0 active contributors, anyone is welcome to join in.
Brookside was a British soap opera, created by Phil Redmond (also responsible for Grange Hill and Hollyoaks), originally intended to be called Meadowcroft. Airing it's first episode on the 2nd November 1982, Brookside proved to be a successful show, becoming one of Channel 4's highest rated shows. This continued for a number of years in the mid 1980s, gaining an average of nine million viewers per episode. Brookside was noted for it's realistic and socially challenging storylines, and by the 1990s, Brookside began raising more controversial topics.
Although, ratings were high initally, views began dramatically dropping. By 2000, Brookside's viewing figures were in terminal decline. Channel 4 decided to cancel the soap on 11th June 2003. In an attempt to boost ratings, the writers tried to make episodes similar to when the show started. However, this was to no avail and the 2,915th and final episode aired on 4th November 2003.
---
---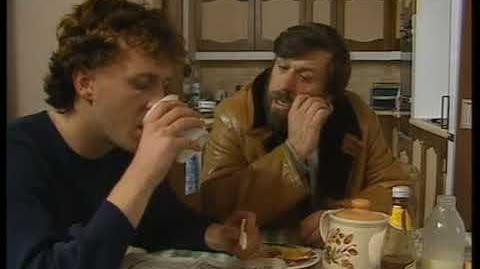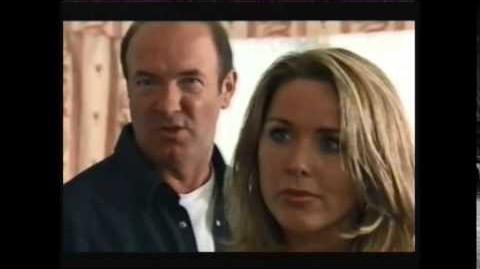 Barry Grant is the son of Matty Nolan and Sheila Grant, although he believed his father was Bobby Grant until 1988. He married Lindsey Corkhill in 2003, and the pair live in a mansion in Newcastle upon Tyne. Barry is the only main character to have appeared in the first and final episodes. Barry was played by Paul Usher.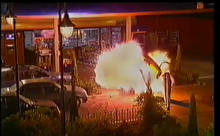 At the hospital, Nikki and Tim anxiously await news of Emily. Debbie realises that Alan may have been moving her car for her when the helicopter crashed. Nisha and Gary take a long time to realise that they have not seen Katie since the crash - and when Bev is also missing, Ron realises just how much he loves her. Then a dead body is discovered...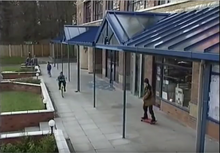 The Brookside parade was a shopping district introduced in 1991, bringing businesses to the soap. There have been many events on the parade, including numerous fires, arson attacks and a helicopter crash in 2002. Original shops included Angela Lambert's Hairdressing salon, Dixon's Trading Post and the Pizza Parade. By the end of the show, the NHS Walk-in Centre and Bar Brookie were the only shops on the Parade.
Brookside's Final Episodes
Should Brookside make a return?